To send data to your IoT Cloud platform, you must first register your Data Broker.
To use the Data Broker, you must first have a web service account. Currently Azure is available, with support for AWS and SiteSage coming soon. You need to know the ID Scope and Primary Key obtained from the web service. For more information about setting up the Data Broker, see here (registration required).
To access the Data Broker, click the Data Broker link on the IoT Device Manager main screen. This takes you to the Data Broker page.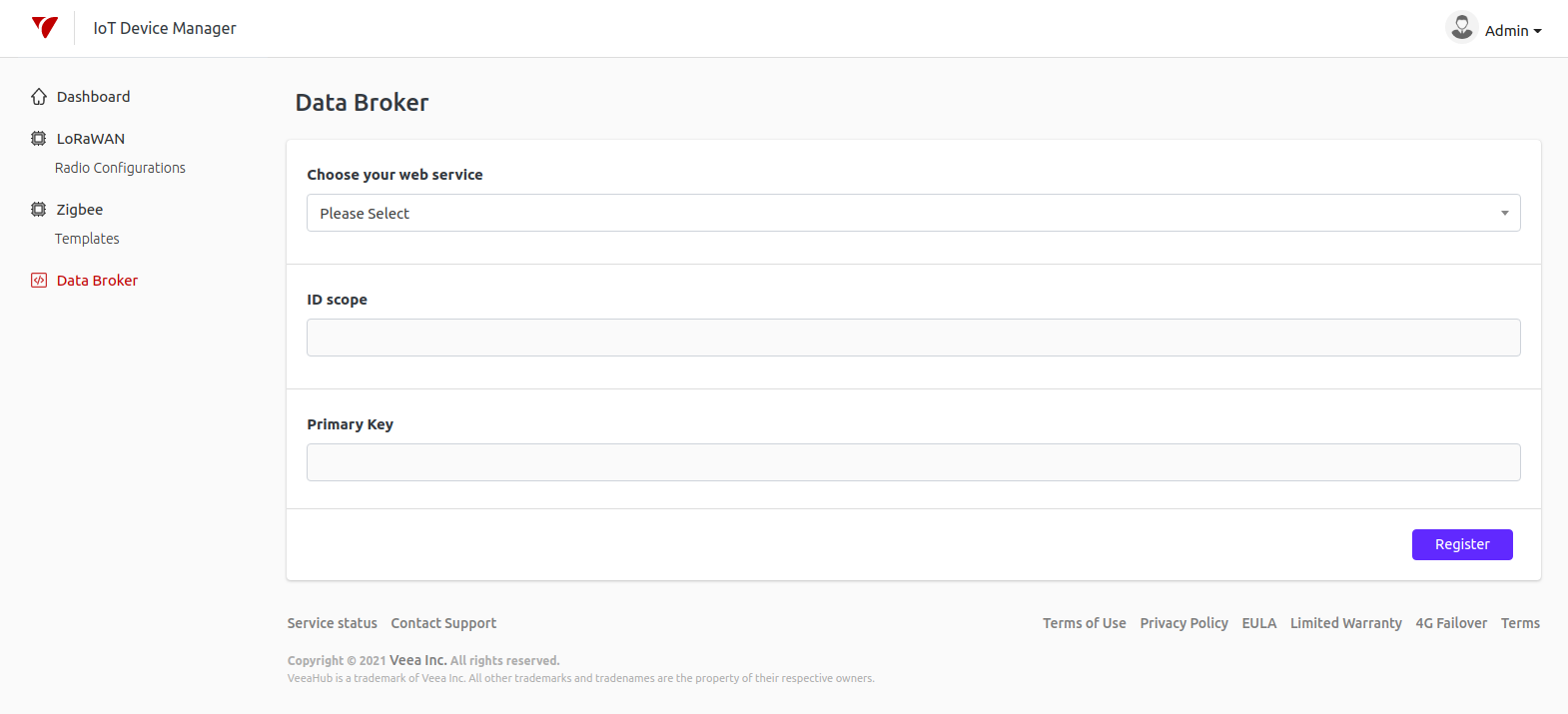 Select the web service that you are using.
Click in the ID scope field and add the ID Scope.
Click in the Primary Key field and add the Primary Key.
Click Register.